We flew into Venice. We walked around reading streets names in faded paint on the side of buildings. Once we finally found our hotel, we went out to get some food and wine. Our first stop, we got prosciutto and cantaloupe. This is a fairly common dish based around the sweet and savory concept. We got a bottle of Soave which is grown in the Veneto region, Northeastern Italy. Soave is a dry white wine made from the Garganega grape.
Later in the evening, we had dinner outside in a town square. There were people everywhere eating, playing music, socializing, and enjoying the vibe. We wanted to try a Venetian classic, Cicchetti. Cicchetti is an umbrella term for small side dishes. We got a plate of "Cicchetti" which included a squid and potato salad, smoked salmon, baby shrimp over polenta, and pesce in saor (marinated fish with onions, pine nuts and raisins).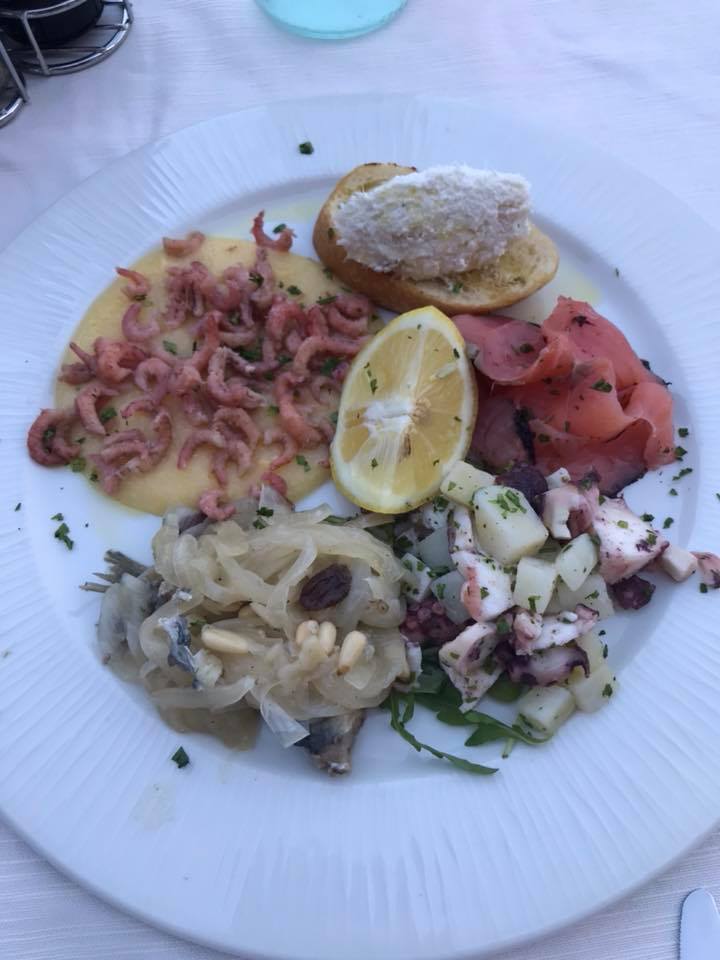 For another meal we had a Sea Bass "al forno." This was a whole fish baked with potatoes, tomatoes, olives, capers, herbs , lemons and white wine. The dish was presented with the whole fish on top of the vegetables and then the filets were cut and served tableside. The picture is not particularly pretty, and it does not make the dish seem appetizing, but I loved the cooking style with the lemons, olives, capers and tomatoes.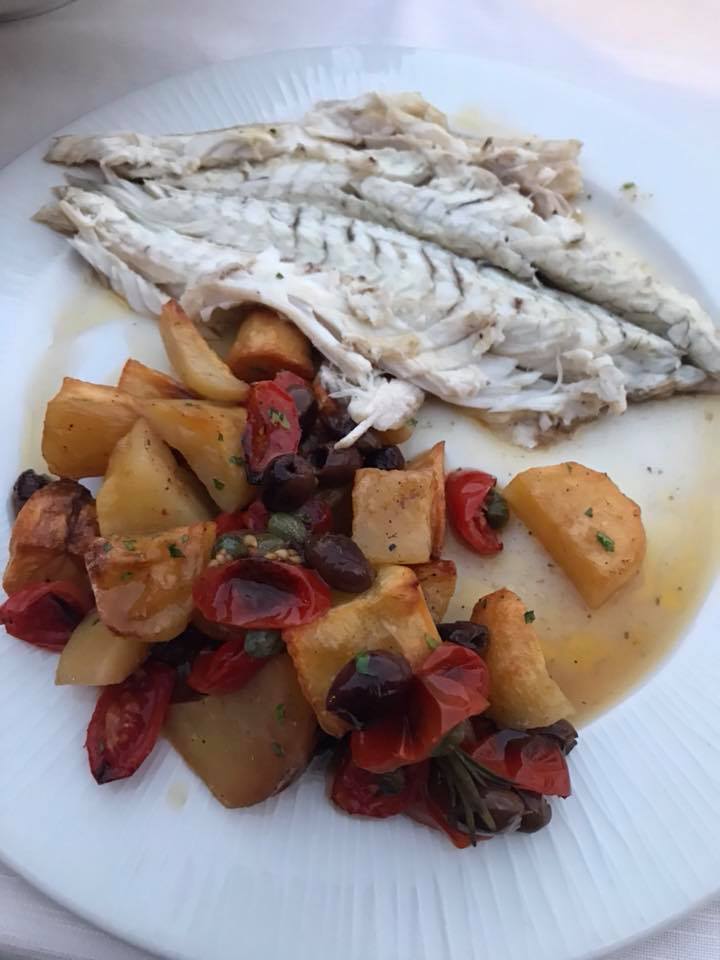 The final meal we had in Venice was close to the main ports. We avoided all the places that served hamburgers and macaroni and cheese in an effort to find authentic cuisine. Simple recipes that emphasize the ingredients. My dish was tagliatelle panna e funghi. Handmade Pasta, cream, and mushrooms, that is it! It was so rich in flavor for being so simple. My wife got trofie pasta with pesto and olive oil. It did not need to be fancy because the ingredients were just so good.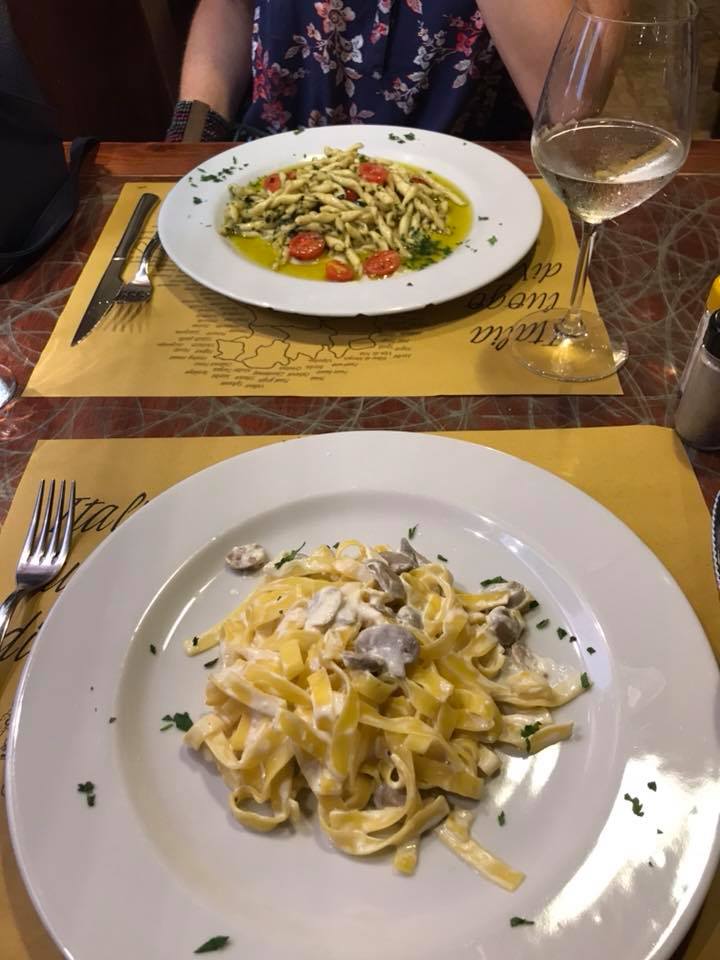 I can not forget to mention that we bought pizza in Venice, too. We got one with mushrooms and the other with spinach and ricotta. Each piece was 2,50 euro which is 2.85 usd.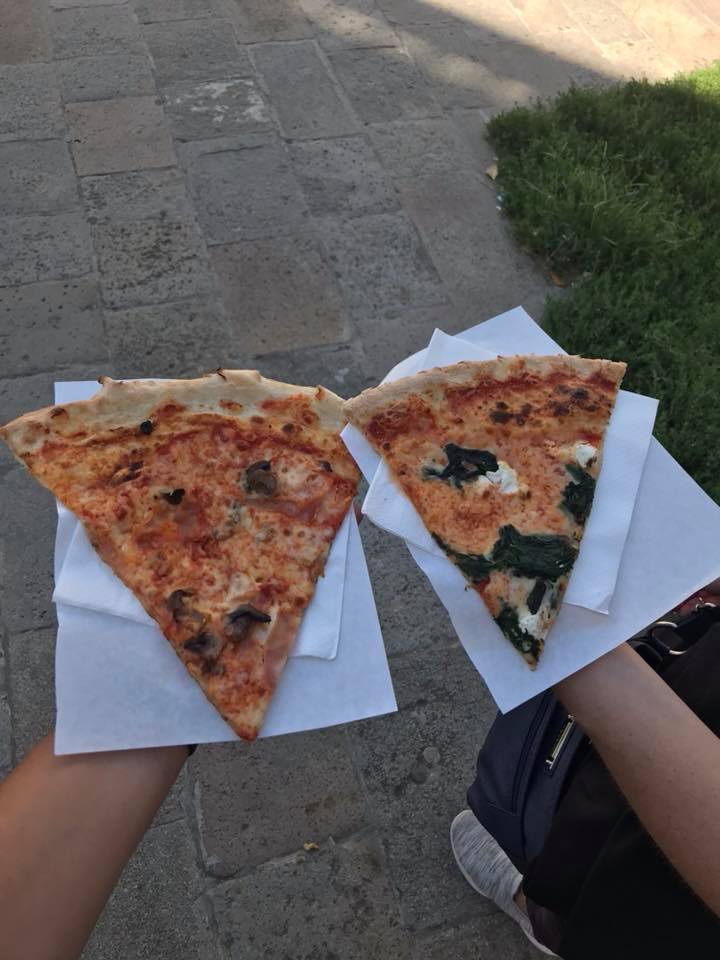 We left Venice to visit Parma, Italy. The Romans formed a colony in Parma in 183 B.C. Before that time, Etruscans inhabited the area. The architecture and historical remnants are incredible in Parma. Equally as interesting is the manner that the city seems to shut down in the evening time. Around 7 pm the stores would close and people moved outside. The sidewalks, parks and public spaces filled with people. Work ended and socializing began.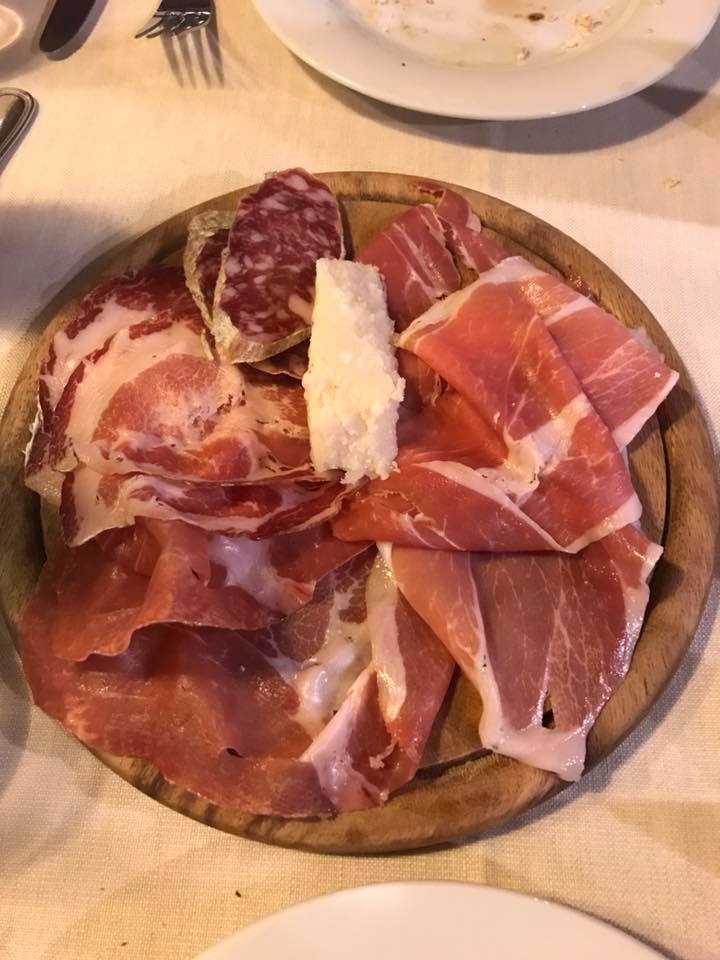 Aside from the cheese, Parma, is known for Salame di Felino and Prosciutto di Parma. This board features prosciutto , copa, felino salami and parmesan cheese.
I got a black angus steak with potatoes, rosemary, and a demi glace. I was trying to use the limited Italian I knew to be polite and order things in the restaurant. Eventually a nearby patron asked me where I was from. I told him North Carolina, United States then asked, "Is the accent pretty bad?" He shrugged his shoulders and said to me in English, "I have been all over the world and in 46 years I have never heard anyone speak Italian like that, I could not figure out that accent."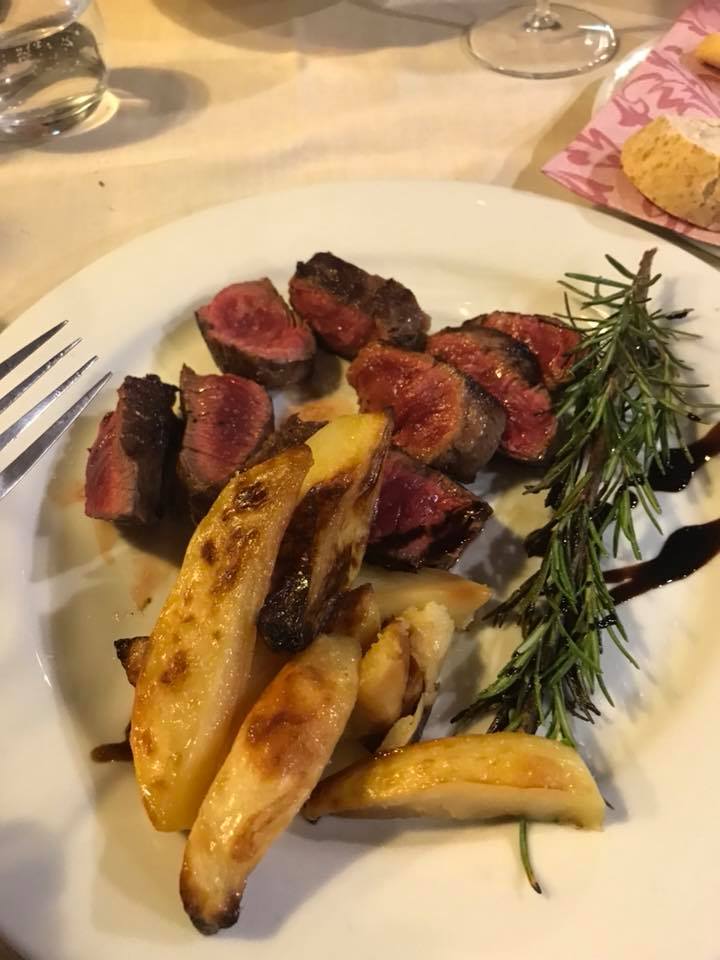 Next we went to Andriano, 9 km NW of Bolzano. This is my favorite wine region in the world! It's a beautiful sight with mountains, castles, grapes, apples, and hops all around.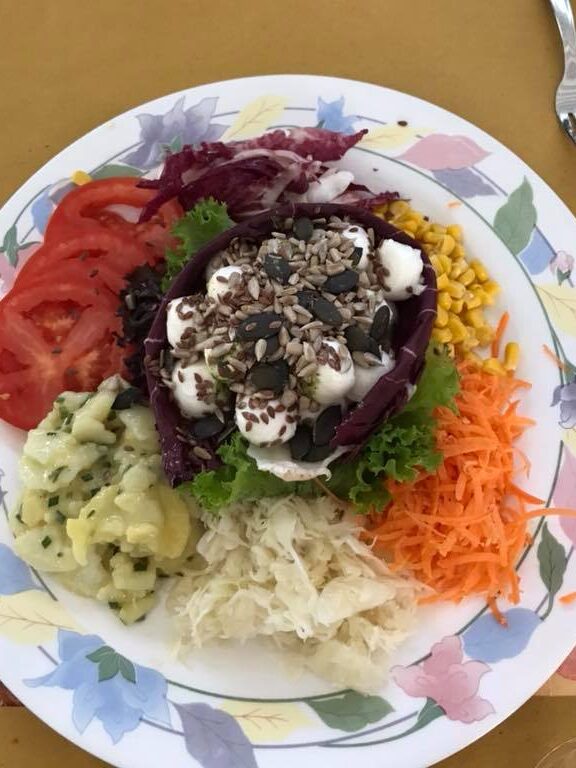 This area has South Tyrolean Cuisine (in German Südtiroler Küche). I love the typical Tyrolean salad. It is not lettuce centric like what is served in the United States.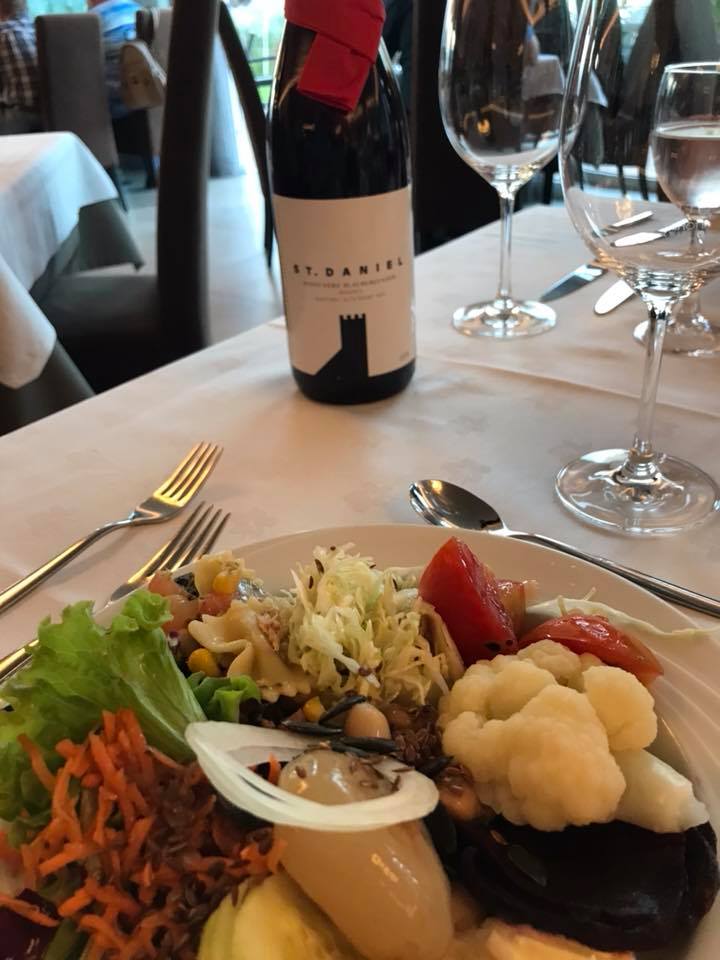 The wine region in Bolzano is called Alto Adige. Despite being the northernmost province in Italy, it is one of the hottest areas due to the geographic features. Alto Adige is like a valley surrounded by mountains. The mountains create a rain shadow (limiting rainfall in the area) and reflect the heat of the sun into the valley. The area is known for great Gewürztraminer, but I was pleased with the red wine as well. We drank pinot noir, but in Deutsche it is called Spätburgunder.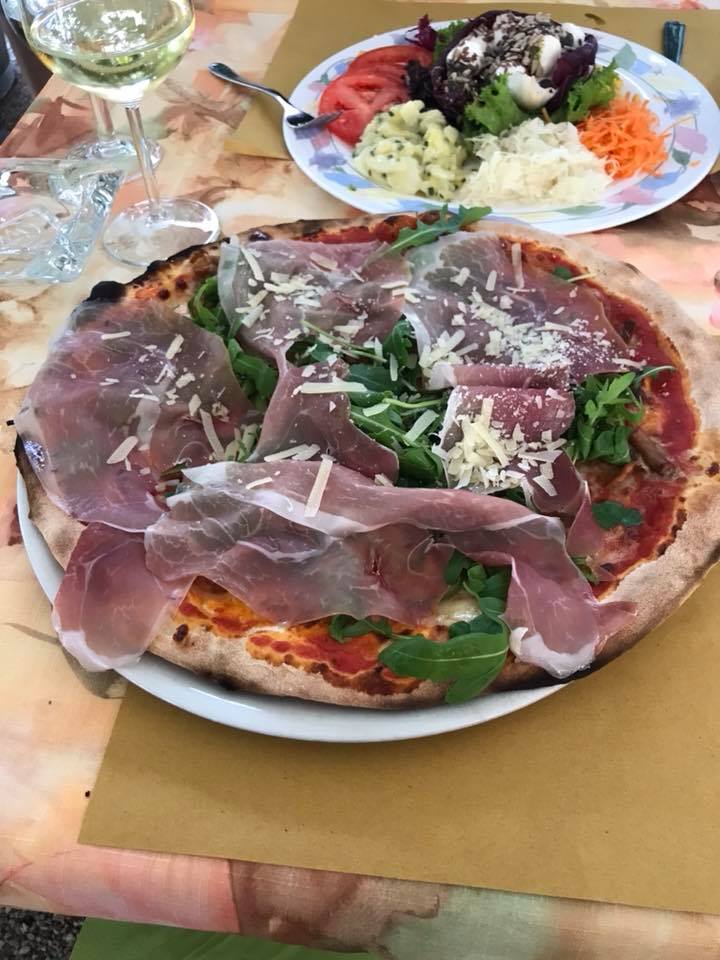 Really incredible pizza, again. Woodfired with mushrooms and mozzarella, topped with arugula and prosciutto.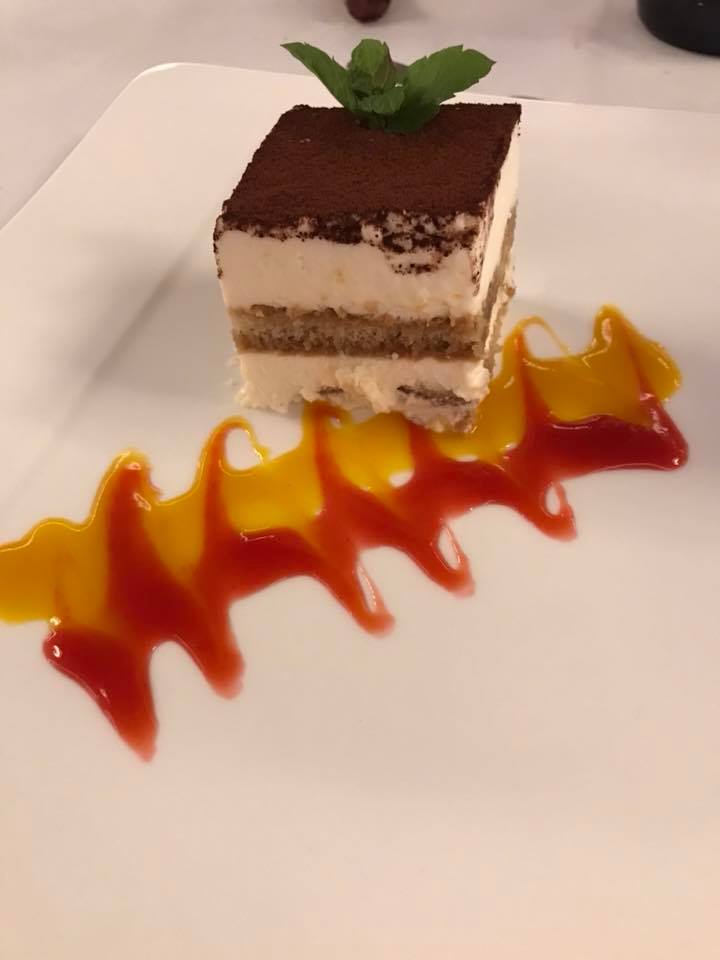 Tiramisu!
The time in Andriano was something I will always remember. The last night there, we sat on our balcony looking at Mount Gantkofel, listening to the man on the adjacent balcony intermittently playing harmonica and singing in Italian.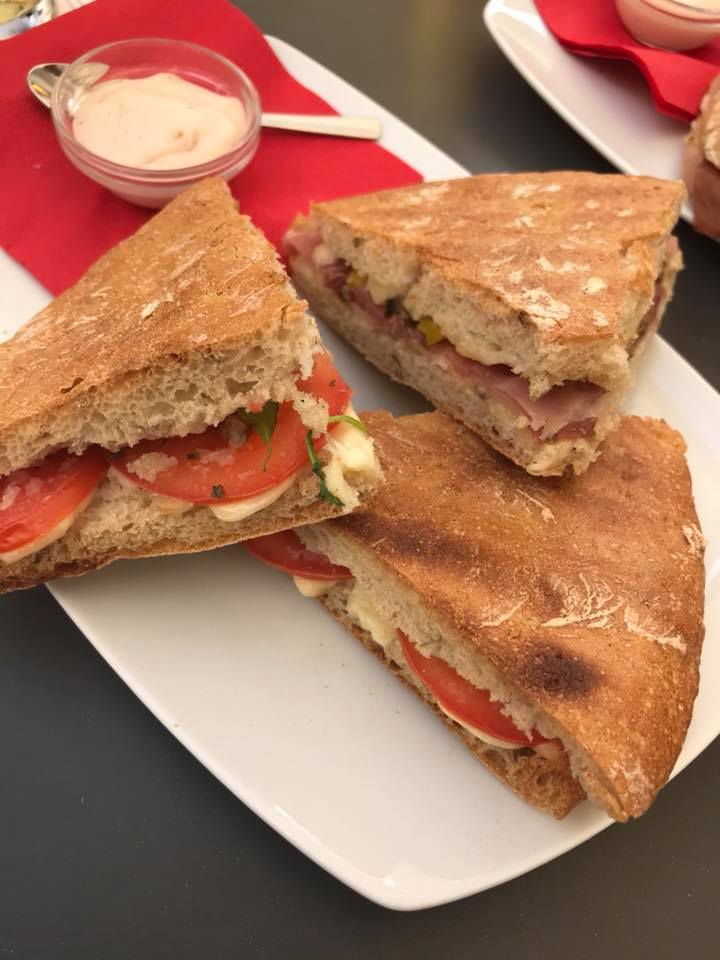 We got on a train to Bolzano from Andriano, our next stop would be Innsbruck, Österreich . Before we set off toward Austria we had sandwiches with fennel seed baked into the bread. One was prosciutto, banana pepper, mushroom, and basil. The other was caprese.
We do plan to return one day, and that day can't get here soon enough!