Pizza with anchovies was to me just a childhood joke. I had never truly considered trying the salt preserved fish on a pizza, until a couple days ago. My grocery pickup mistakenly contained a tin of anchovies. That seemed like a good enough reason for me. Next, I had to decide what kind of pizza. Fish and cheese for the most part, is not the most appetizing food pairing.
When I was in college, I did a report on Raffaele Esposito. He is considered to be the father of modern pizza. According to Toscana.ie in 1889,
"King Umberto I and his beautiful wife Queen Margherita of Savoy were on a visit to Naples, the former capital of the southern kingdom. Historians believe that the Queen grew tired of the gourmet French cuisine that was popular among royals across Europe at the time and summoned the most famous pizza-maker in Naples, Raffaele Esposito who she commissioned to create 3 different pizzas."
Esposito prepared a garlic pizza, a Napoli pizza, and then his own special creation. The queen was unimpressed by the first two pizzas, but the third was a hit. Esposito topped bread with tomato sauce, mozzarella, and sprigs of basil. He named it after the Queen, The Margherita Pizza.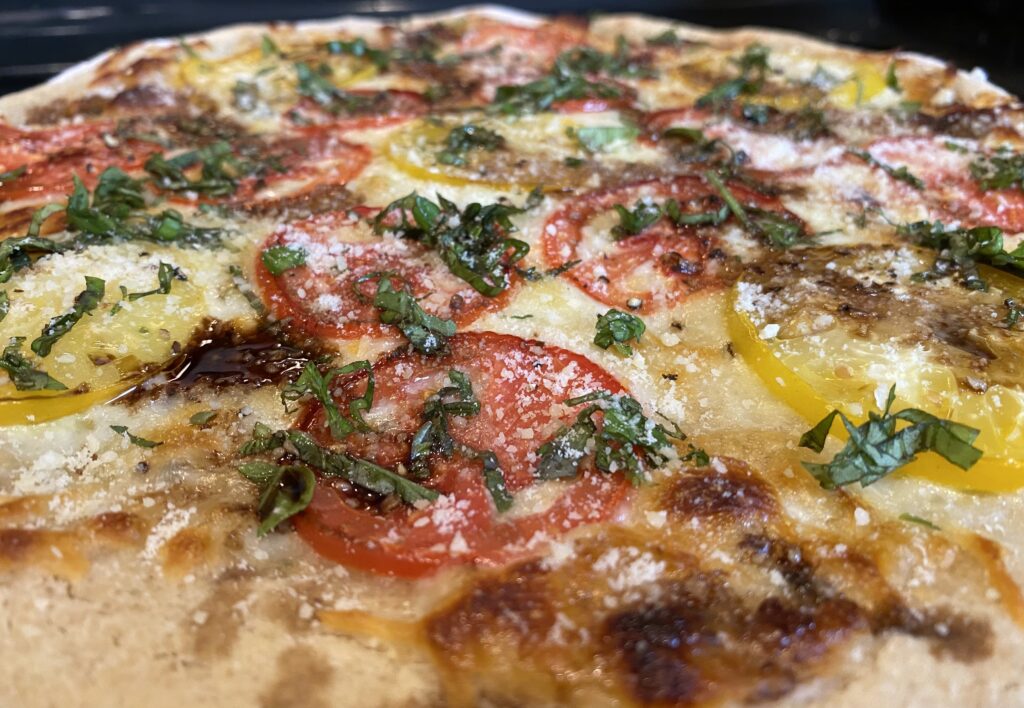 Lets rewind for a second and get back to this Napoli pizza. Typical of pizzas made in Naples at the time, Esposito topped it with anchovy. With such a great coastline in Italy, one can only imagine that people have been putting fish on bread there for a long time.
I made a semolina and rye pizza dough. Topped it with with garden grown tomato sauce, anchovies, capers, basil and parmesan. The rich tomato sauce was a nice base for the salt of the anchovies and capers. The salt, tomato, and bread combo are the perfect pairing for a Sangiovese, Barbera, or Nebbiolo. Those Italian grapes have the acidity to be the perfect pair for the salty pizza. Sometimes these wines have an aroma of balsamic vinegar, flavor of dark cherry and tobacco, and tannin that will encourage you to get another bite of pizza. That's Amore.
One important tip, rinse your anchovies and capers or you will have too much salt flavor!
Mangia!