August 11, is the beginning of Elvis Pressley Week 2021. Before looking into anything too much, I threw together what I imagined would be an appropriate version of the Elvis Presley Sandwich.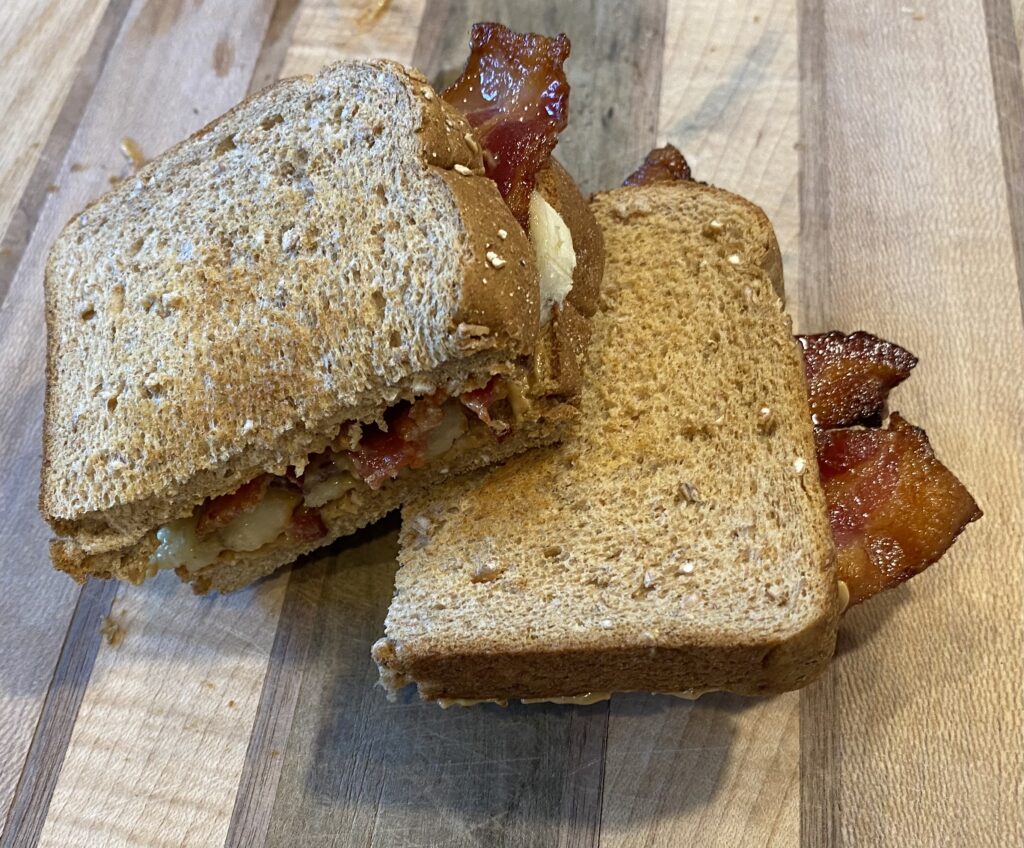 I thought a lightly toasted wheat bread with peanut butter, bananas, and bacon would suffice. Then, I started looking for accounts of the sandwich and saw I was terribly wrong.
Some say the sandwich must be fried in bacon grease. Some are very specific about using half a banana, one slice of bacon, wonder bread and peanut butter on both slices.
NPR has an article telling the story of Elvis flying in his private plane to Denver one night to get a supercharged version of his favorite sandwich. The restaurant was the "Colorado Mine Company," in Denver, Colorado. The Sandwich was called, "Fool's Gold Loaf."
"Take a whole loaf of Italian bread and slice it lengthwise. Hollow it out and slather it with margarine. Then add a whole jar of jelly and a whole jar of creamy peanut butter, creating two large boats of PB&J. Finally, add a whole pound of fried bacon. Before adding the bacon, dab away the grease on paper towels (presumably to avoid adding unnecessary fat and rendering the sandwich disgusting). Then reunite the sandwich halves, deep-fry, and serve."

The Recipe from "All things Considered," on NPR
A Denver News station did a piece on the famous sandwich to celebrate Presley's 80th birthday. The sandwich looks awesome, but I think I will leave it to others to recreate the famous Fool'd Gold Loaf.
I think it is fair to say Elvis would be disappointed in my weak wheat 'wich.