Half pound Lump Crab Meat
1/4 cup mayonaise
1 egg
~ 2 teaspoons Dijon Mustard
~2 teaspoons of worcestershire sauce
Splash of hot sauce
10 saltine crackers
old bay, salt and pepper, to your taste
We needed a break in our dinner routine. I was scanning my brain for ideas. I wanted to do a seafood boil, but, it was 4pm at the time of this epiphany. I was at the store by 4:15, and had crab cakes on the dinner table by 6 pm.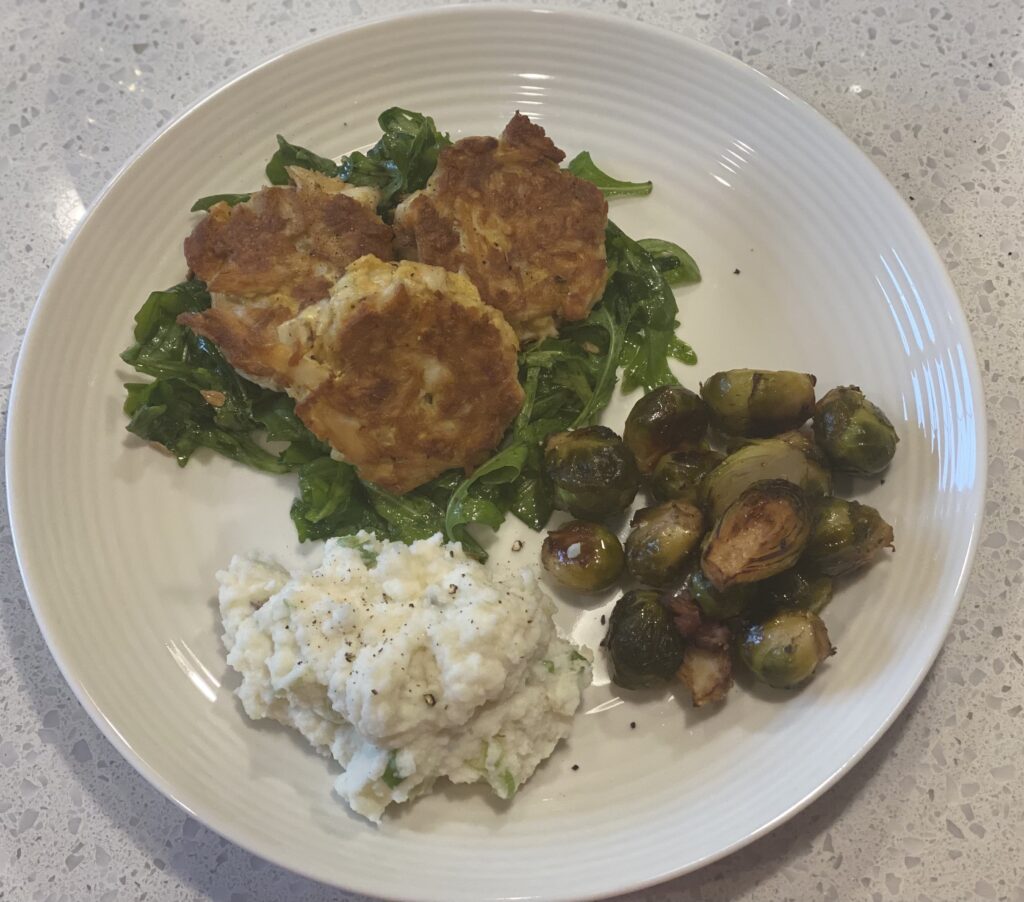 It is easiest to start the recipe with 2 bowls. Place the crab meat in one bowl and begin to shred it. Really, the most important part of this step is to look for small shell fragments and remove them. Next, smash and crumble the saltine crackers over the crab meat. Toss everything around until the crab is crumb covered.
In the other bowl, put in one egg. Whisk it! Add mayo, mustard, Worcestershire , and hot sauce. Whisk it good!
Pour the liquid mixture into the crab mix. Add old bay, salt and pepper to your liking. Gently stir the components together. You are looking for that balance of fulling incorporating the goods without over mixing. Ideally, you would put the crab cake mix into the fridge for one hour. I was in a time crunch so I put the mix in the freezer for 20 minutes instead.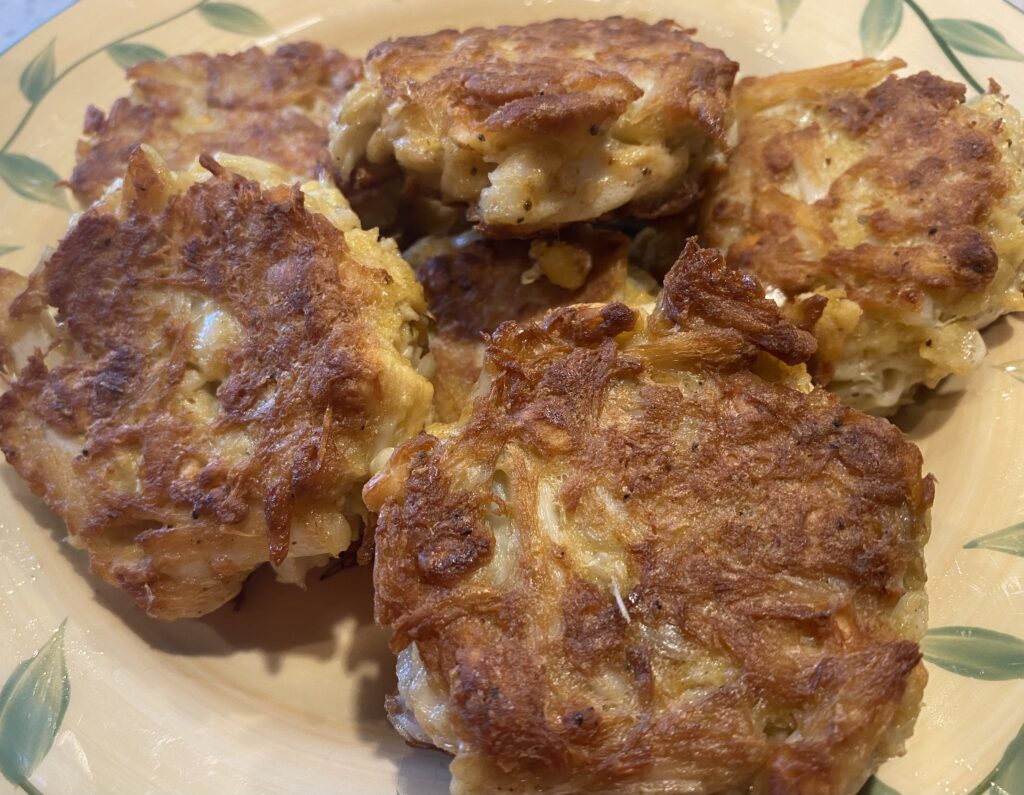 Form crab cake patties and be careful not to pack them too densely. I was able to form 6 decent sized patties. Though I think this recipe only feeds 2 adults and maybe one adventurous toddler. Pour some oil (maybe 2 tablespoons, whatever feels right for pan frying) into a pan and heat it to the point that the oil is shimmering. Place the patties in the pan and cook for 3 to 4 minutes per side. We are looking for a nice sear on both sides.
I put together mayo, lemon juice, old bay, hot sauce, and pickle relish as a dip.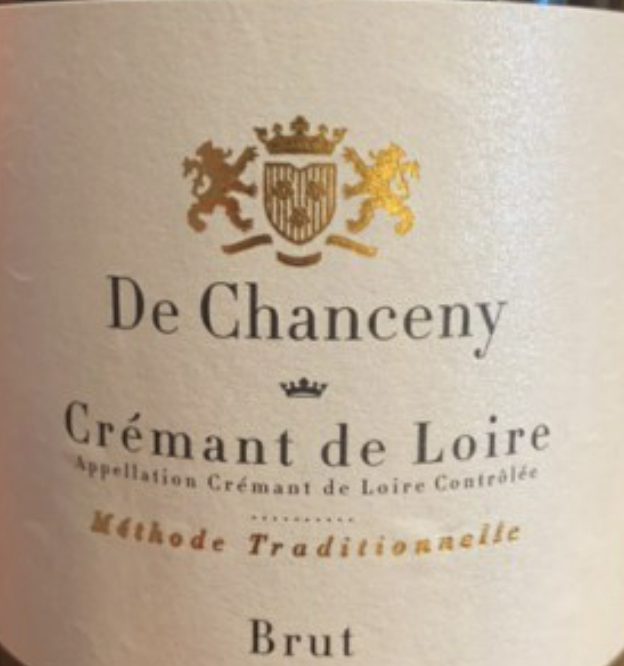 For the wine pairing, I got a Crémant de Loire. This is made in the traditional method, which follows the same process as the Méthode Champenoise. The grapes used are chenin blanc, chardonnay, and cabernet franc. The flavor profile of the wine had notes of pear and peach, and a little bit of malted barley aroma that is found more typically in Champagne. It was brut, so no detectable residual sugar. Very easy drinking bubbles. Chenin blanc is a solid pairing with crab and other fresh seafood. The versatile chenin blanc is made into dessert wines, sweet wines, dry wines, and sparkling wines. This particular dry sparkling expression was indeed beautiful.
If you would like a bit more excitement in your crab crake construction, check out this recipe from my Aunt Jody!