This is a multistep cooking project perfect for a rainy day.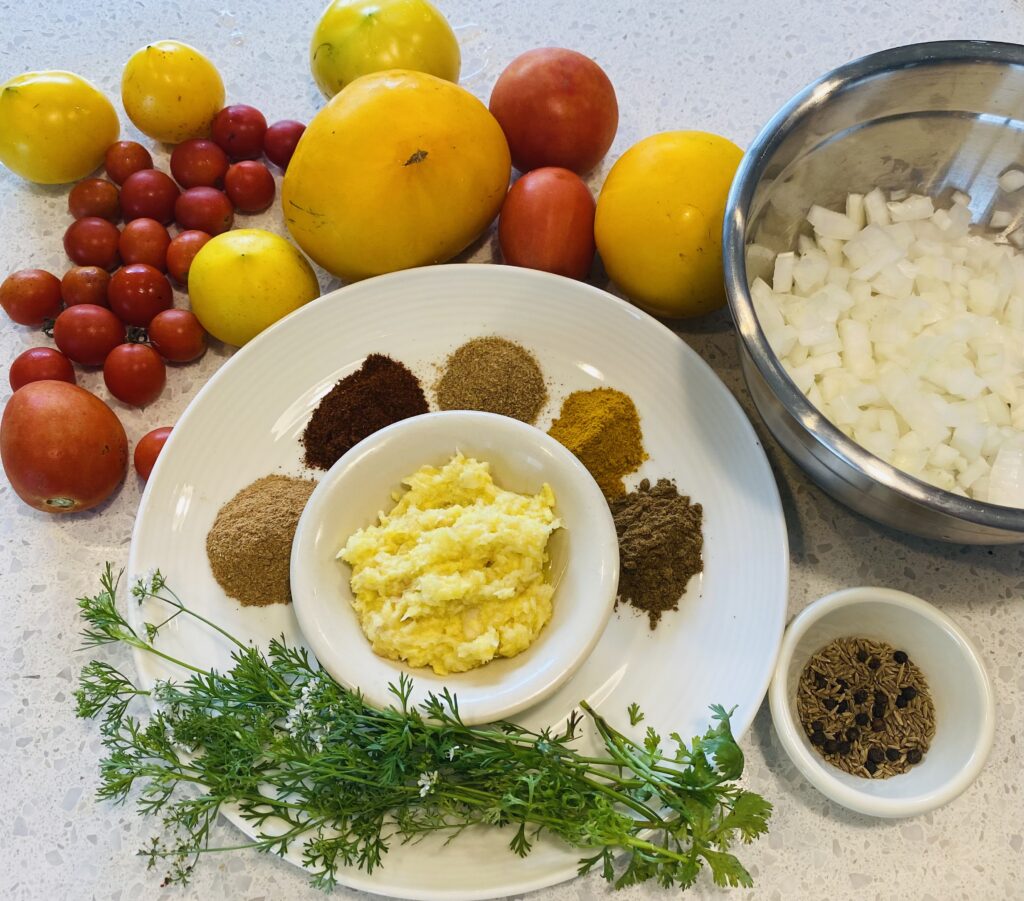 There are some time consuming steps in this one. The recipe uses a ginger garlic paste that you must first assemble. Next, all the spices, onions , garlic ginger paste, and lamb are cooked together. It is not over yet.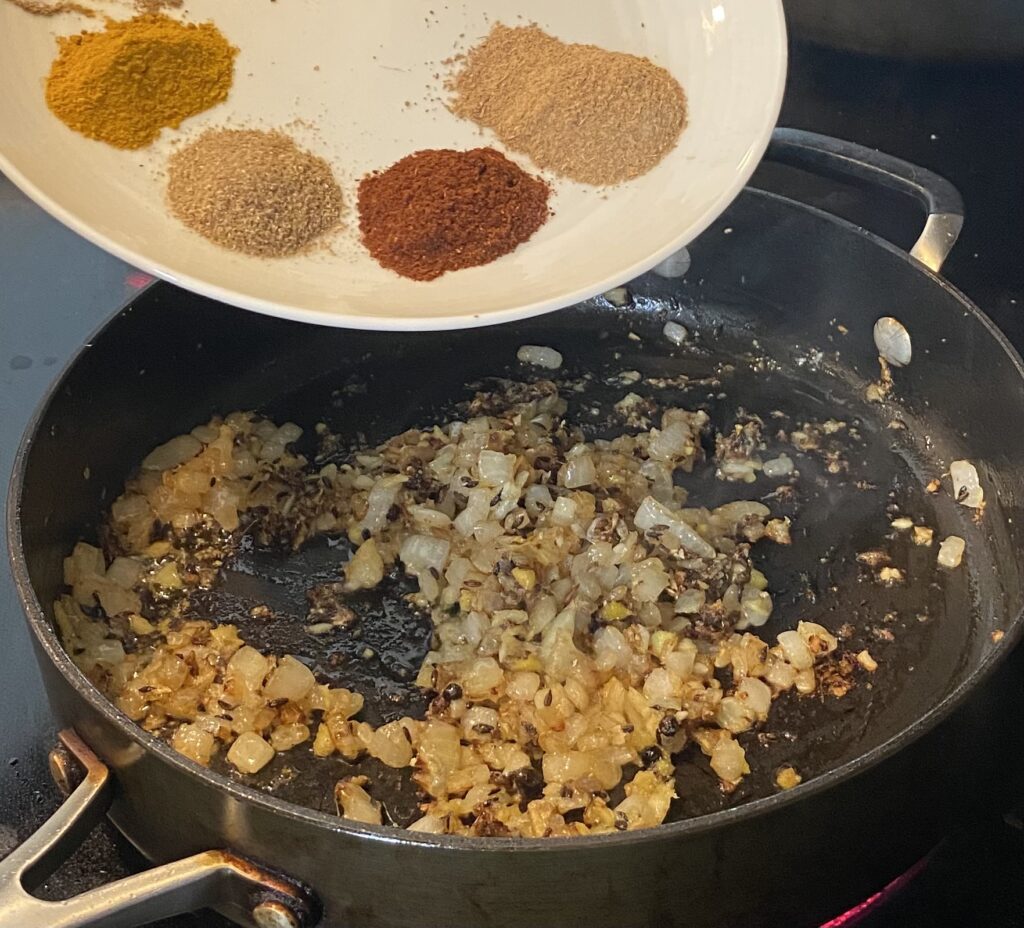 Yogurt is mixed in and stewed for 20 minutes. The final addition of tomatoes, sugar, vinegar, and garam masala call for another 10 minutes of cook time, but the flavor is worth the effort.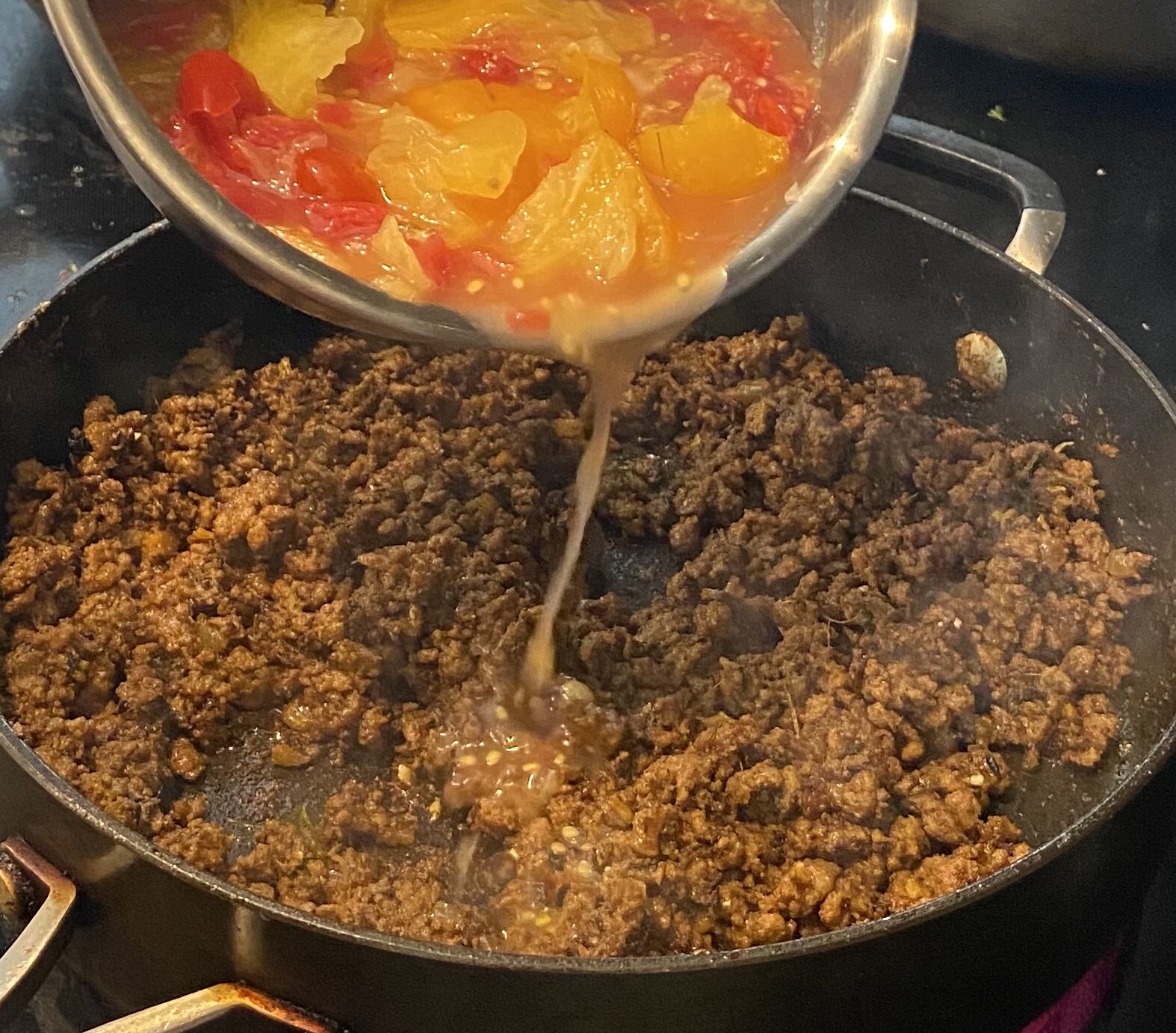 Kheema Pav is an Indian Street Food, usually served in a sandwich form. I did not have any bread or buns this day, but I did have cornmeal. Cornbread muffins cut to make sliders. Pouring the batter into a heated muffin pan is crucial for preventing the cornbread medallions from falling apart.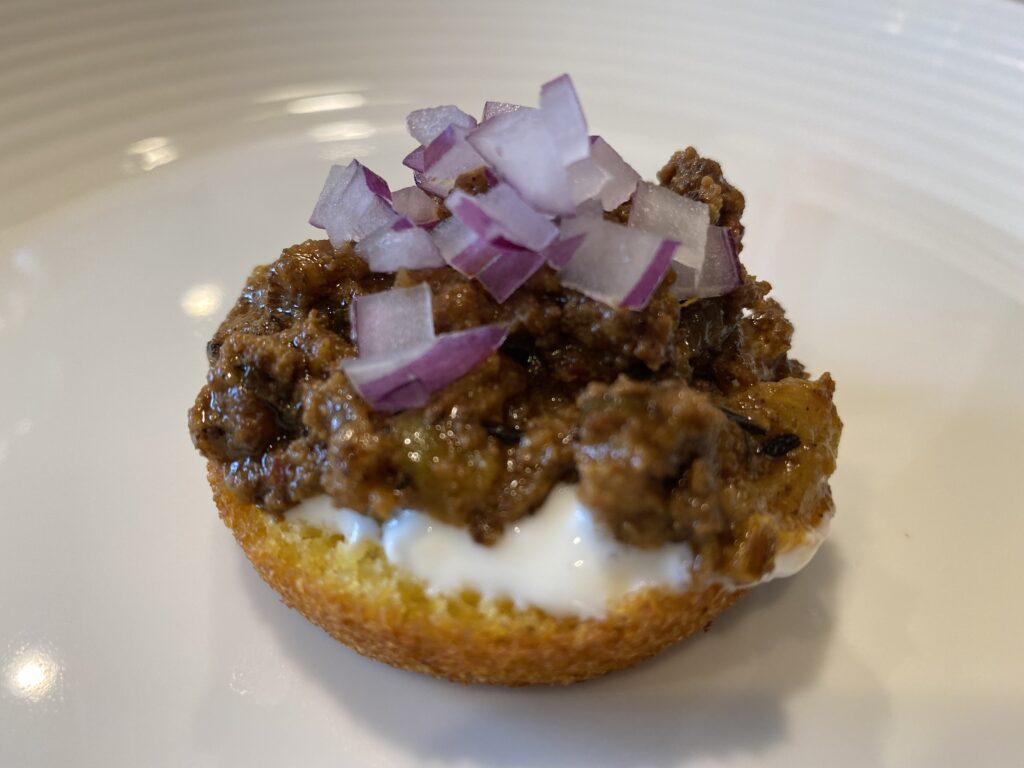 One technique I love in Indian cooking is the cooking of spices to enhance flavor. It is something I do when cooking daal, chili, kheema pav, and curry. I am reminded of visiting Jamaica and speaking with someone there about cooking. At that time, I had been cooking a while and was about to begin a job cooking in a seafood inspired restaurant. When the lady heard that, she said, "ok, chef," and we began to talk recipes. She asked if I knew how to make curry. I talked through the process and she politely listened. Pointing a finger toward me, she stated, "chef, you have to cook the spices before you do anything." I have not forgotten it!