A beautiful, traditionally harvested sea salt coming from a 96-year-old co-op in Colima, Mexico. The label on the bag of salt reads "Our salt is hand harvested with shovels not machines, and dried naturally by the tropical sun of the pacific. You hold the work of los salineros and the generations before them. We source this salt exclusively from co-operatives to ensure a higher standard of living for every hand that touches our product. Enjoy in every dish any time." I spoke with Aaron Ruter of Marisal about the product and the company he founded with his wife, Mar Y Sol.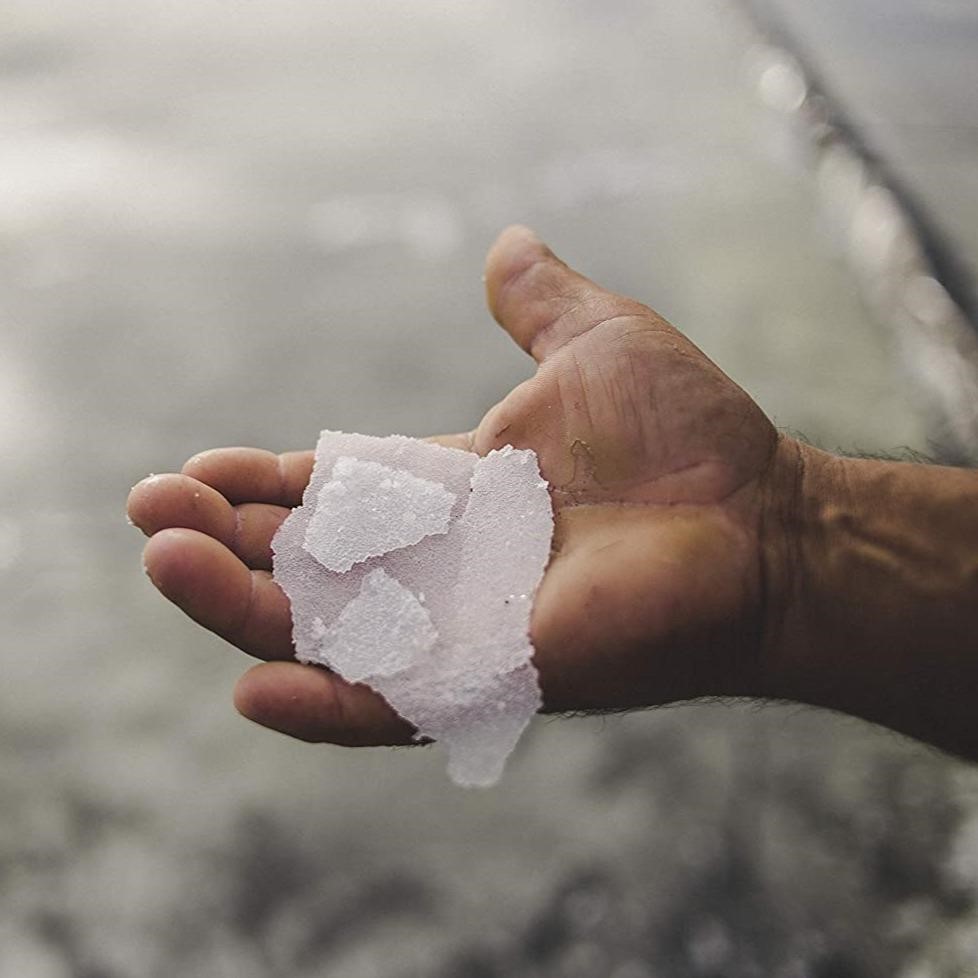 Ruter began cooking in high school and continued to cultivate his craft through college. "I liked the idea that if you follow a recipe as it says, if you follow the directions, things will come out exactly how it is supposed to. If it is a good recipe anyway" said Ruter.
After college it took a couple "not so great" sales jobs to push Ruter into pursuing his passion and starting culinary school. For two and a half years he attended school and worked in a restaurant in Cincinnati, Ohio. His instructors took note of his drive and determination and encouraged him to apply for a scholarship the school was offering. The restaurant work payed for school but in his last semester he was awarded the scholarship. "Most people use the scholarship for books, tuition, and housing. I had already paid for that so I thought in theory I could pay myself back. I wanted to travel and learn more about food," Ruter recalled.
He set out on a journey across the United States in his Toyota Corolla with his bicycle in the back. He was camping everywhere he went and "staging" in restaurants. "Stage" is a restaurant term meaning to work briefly for free to gain experience or employment. It is pronounced "stahj" because it comes from the French word Stagiaire meaning 'trainee' or 'intern.'
Ruter was drawn to San Francisco by the Michelin Guide. "I was attracted to the 1, 2, and 3 star restaurants. I liked the hustle and bustle. At the time, I liked the grit and grind. It felt the best out of the places I had visited. I did two stages there, and both were very welcoming. San Francisco is also small and bikeable."
He threw himself into his work leaving time for nothing else. That is until he met Mar Y Sol. The two dated and ultimately decided they wanted a life together. The couple traveled to Colima, Mexico to meet Mar Y Sol's family. In what he described as "less than proficient Spanish," Ruter asked for the blessing to marry Mar.
While in Colima, Ruter noticed that in all the restaurants, each table had a bowl of salt in the middle. He also found that people used the local salt daily at home. His first impression was "This is a really fancy, high end salt, and they are literally putting it on everything." With a product of this quality, they could really compete with the high end salts in California. The Colima salt doesn't have the abrasiveness of other salts, even if you get a big piece.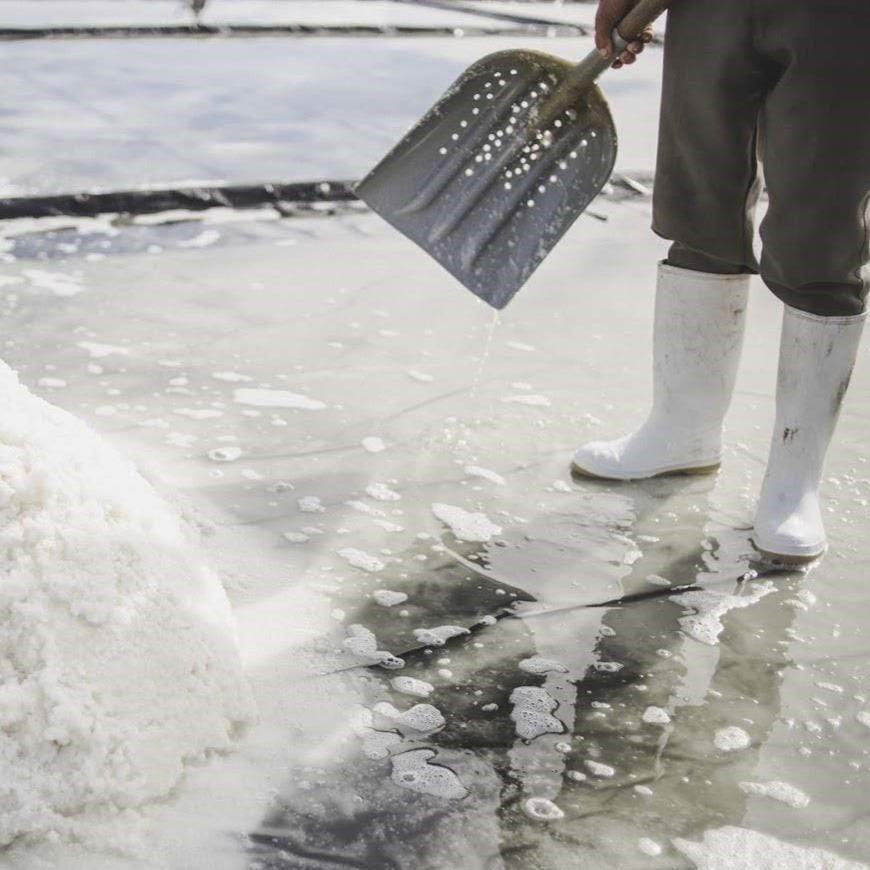 The couple began to shape their concept for "Marisal." Ruter summed it up by saying, "The goal is that it's an everyday salt, not just a finishing salt for you're super fancy steak. Its great for that too, don't get me wrong. Throw it your soup, put it in your stock, put it in your eggs, that's what it's for, its salt. It's supposed to be affordable and economical."
The Ruters knew the way they wanted to source their salt was to go to the co-op. La Sociedad Cooperativa de Salineros de Colima, S.C.L. which was founded January 1, 1925. For 9 decades, the co-op has been supporting families and the community giving access to fair market prices. The co-op gives a voice to individual families, providing a means to get salt to the market and distribute it.
This allows small families to compete with large companies. Essentially, what you have are families that own individual plots in the lagoon. They take the salt to the co-op and get paid up front for the entire harvest.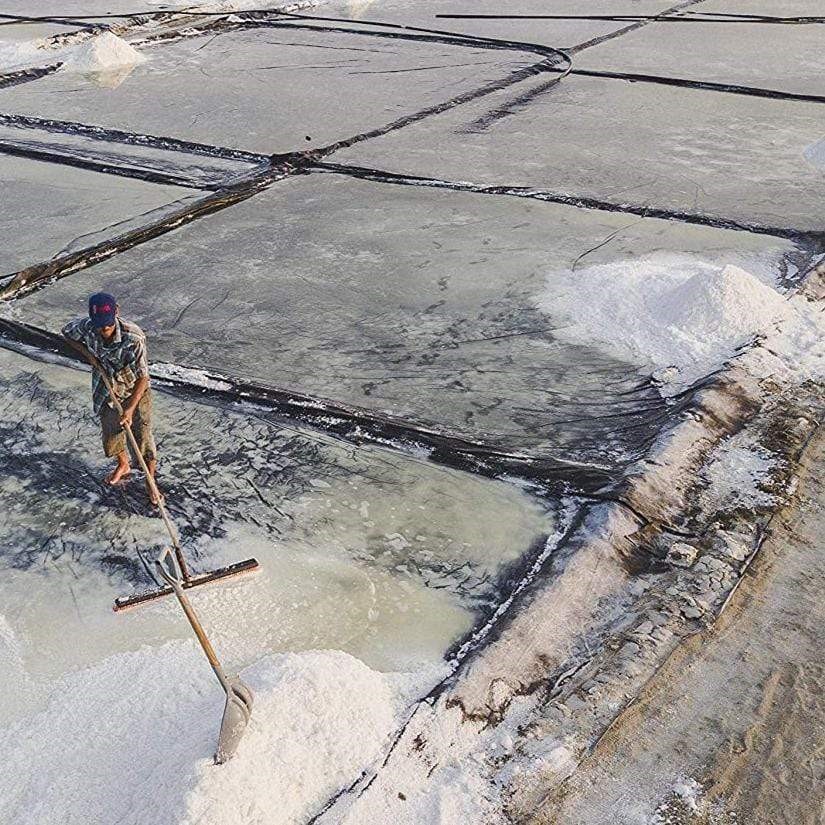 The Harvest period lasts about 4 months. It begins in spring as early as March and ends with the first rain of the summer. The lagoon dries out during these harvest months with temperatures over 100 degrees every day. A well is dug and water is pumped into the lagoon from an underground aquifer. This isn't water directly from the sea. It is sea water that has filtered through the ground. Water is pumped over the dry lagoon. After 36-48 hours of evaporation in the sun, los salineros make the first rake. This is the "fluer de sel," or "flor de sal," as it is called in Spanish. There are second and third rakings through the rest of the week. When the water level gets low in the lagoon, more is pumped in. The salt is raked into piles and rests until the mineral crystallization is complete. When the salt is dry, it is swept to remove residues and packed into sacks.
In theory, you could have machines do what these people do. One outstanding characteristic of the co-op is that they don't need machines, and they don't want machines. That's not traditionally how it was done. The co-op preserves the traditional method of harvesting sea salt. The raking, evaporation, and decantation, are what gives Colima Salt its terroir.
There are very few first generation salineros. People have been passing down this technique and practice for a long time. The salt harvest makes up a large portion of annual income for many families. If some big company were to come in with machine harvesting then these people are out of work. When you buy Marisal you are supporting family and preserving tradition.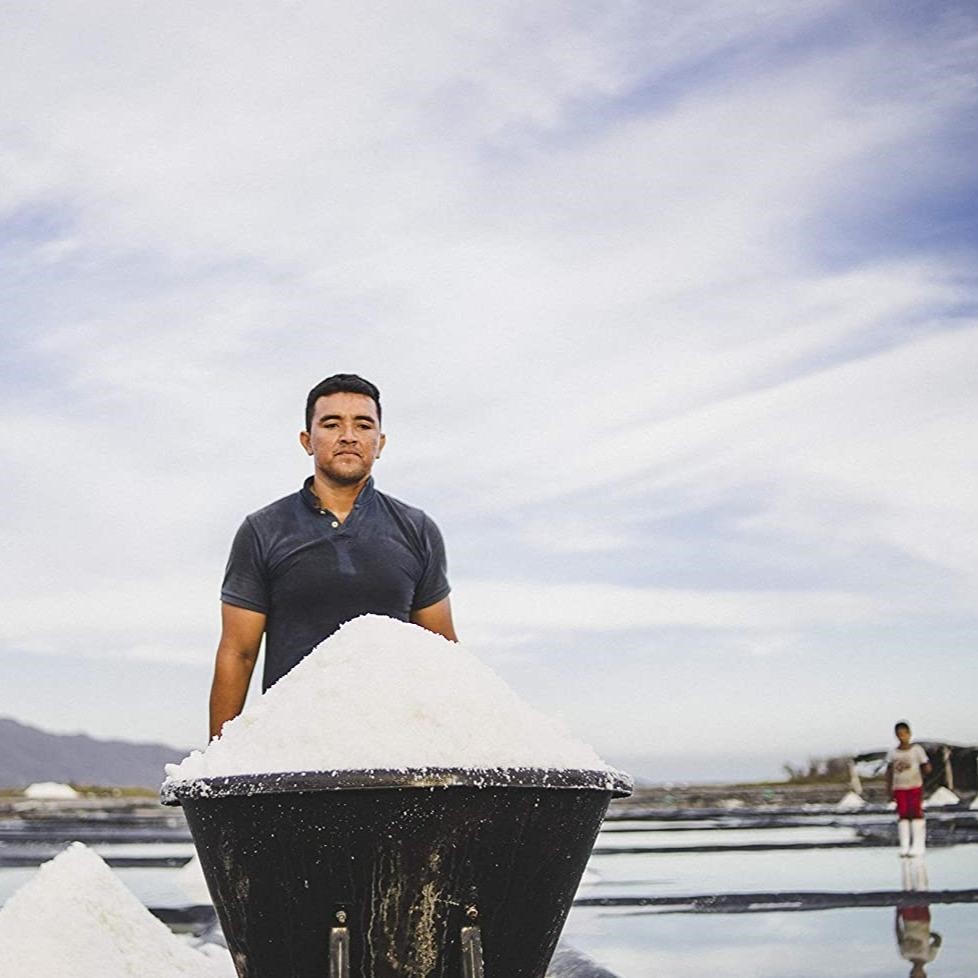 Aside from being consciously sourced, what makes Marisal stand out is the balance of salinity and minerality. Marisal's sodium content is much less than typical salt by weight. If you're on a low sodium diet this would be a good salt to use. When comparing a ½ teaspoon measure of salt you will find that Morton's salt has 960 mg of sodium whereas Marisal has 705 mg.
"Without being too general, you can use it for everything. Salting a tomato, seasoning veggies, making eggs, cooking fish, or making pasta sauce. Use it for everything except your pasta water, because that's not cost effective. Our favorite thing is a seasonal tomato with Marisal, its tough to beat that. Try a cucumber with salt and lime juice. You're wasting the salt by not using it."

Aaron Ruter
You can purchase Marisal for yourself through amazon (Amazon.com : Marisal Sea Salt – Flake Sea Salt – Kosher – Hand Harvested – 2.2lbs. : Grocery & Gourmet Food) or the local porter( Marisal Sea Salt – Pacific Flake Sea Salt, 300g Bag – Local Porter Food Supply Co.).